Whilst attending the unveiling of the Gulf War Memorial in 2016 for which Rachel embroidered the shroud that covered it and which was later auctioned to raise over £1000, the idea of a memorial to The 14th/20th King's Hussars was born.
There began the hard slog to create a design befitting the Regiment, that would represent it for years to come.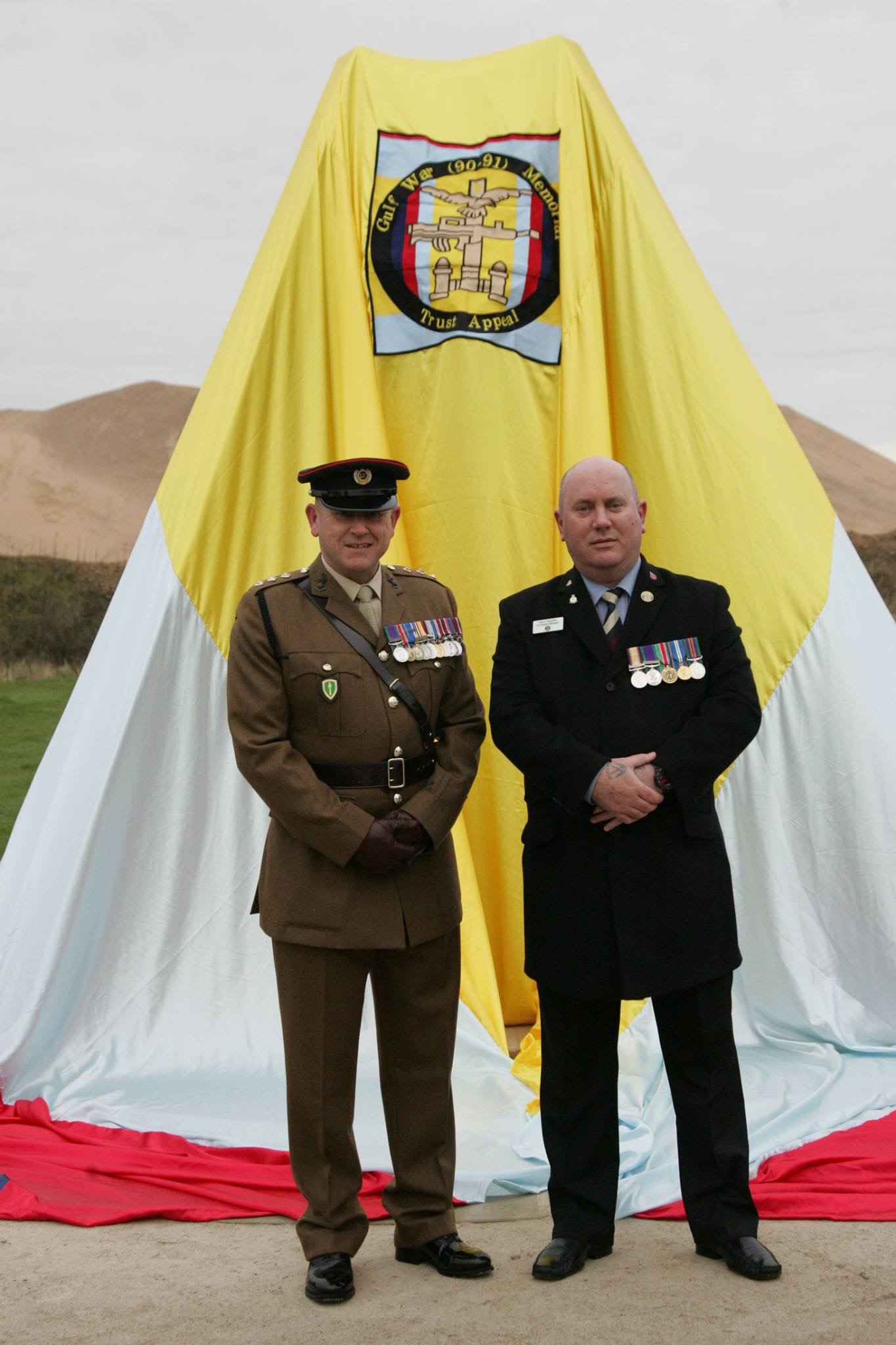 We discussed the idea with Gen Sir Richard Sheriff, the then, Colonel of the Regiment. The initial designs were refused as they were a bit too flamboyant and would not compliment the other Cavalry monuments in the crescent, but with some help from Peter Orgil who was then Head of Estates we were able to produce a fantastic design.
We approached a number of companies for 'all-in' quotes, but soon realised that in order to achieve our dream we were going to have to work much harder, break the project down into components and source each item individually.
The Regiment was formed in 1922 following an amalgamation of the 14th and XXth. 2022 will see the centenary anniversary of that bond and a fitting time to unveil our creation. So a deadline was set and one we feel is very achievable.
We didn't advertise our idea until November 2018, some two years later. It was an accident that forced us to 'let the cat out of the bag'. Darren was invited to play Last Post at the England v New Zealand International rugby match (watch it here) on 11th November of that year to a capacity crowd of over 35,000 people and a wider TV audience of millions. Following the game, Rachel and Danny Dance – the President of Pudsey RBL took a regimental flag around the pitch to have it signed by the players.
We decided to auction the flag on eBay and stated that anything raised would go towards ' the monument' . News of the auction spread across Facebook and social media and people then began asking questions about 'the monument' so we had to reveal our plans.
Since then we have worked hard to get where we are, with over half our target raised and on track for our 2022 unveiling.
Why not make a donation to the memorial