Mik Goodwill a very good friend of Darren & Rachel's had been itching to make a contribution and 2022 was just the right time. Closing on our target but having had to cancel 2 fundraisers it couldn't have come at a better time.
Mik's idea was to ride his motorbike 500 miles across two borders & two coasts on the half iron butt challenge.
Mik Completed the ride in 10 hours 55 minutes
More info can be found on our Facebook Page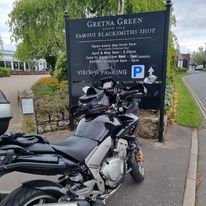 Mik – We cannot thank you enough.